Dental hygiene
Dental hygiene procedures are preventive measures. The goal of these treatments is to keep teeth and gums healthy as long as possible. An ounce of prevention is worth a pound of cure!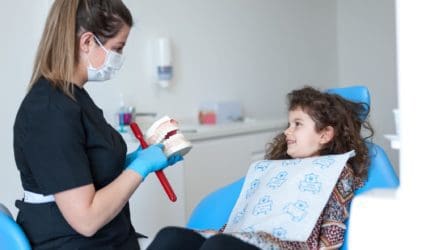 Teeth Whitening
Slight sensitivity or pain? We are there for you. With or without appointment, we welcome you in our clinic from Monday through Friday from 7h00am to 9h00pm. Call us or use out latest WhatsApp service at 076 757 08 88.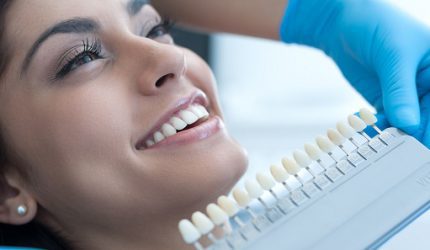 Aesthetic dentistry
Our satisfaction is to give you a beautiful smile. In order to reach this goal, we have the possibility to use different procedures: teeth bleaching, aesthetic composite fillings and the one visit ceramic onlay or crown.
In case of small reconstructions, aesthetic composites mimic each layer of a natural tooth. Layer by layer, the beauty of your tooth is recovered!
For bigger reconstruction, the best is to place a one visit ceramic onlay or crown. the most avanced technology serves beauty!
Implantology
Nowadays, regular visits to you dental hygienist allow us to implement prevention measures, for keeping your teeth as long as possible in place and healthy.
In case of single or multiple extractions, your dentist will propose you an adapted solution for recovering your smile and a well balanced mastication. One of these procedures is to place dental implants. Dental implants close the existing gap and avoid to destroy neighbouring teeth!
The billing can be done by "la caisse des médecins-dentistes". The advantage is to allow you to pay your bill in several times.
You also have the possibility to pay directly your bills in our premises.
You can pay by debit card, cash or bank transfer. If you pay the same day your bill you can benefit a 5% discount!
A quote is provided before treatments.
The SSO (Swiss Dentists Society) dental fare contains more than 500 acts for dental procedures. A multiplying factor is applied to each act.
Our patients can benefit:
– A multiplying factor of 0.90 for Social Insurances
– A multiplying factor of 0.90 if you are under 18 year old
– A multiplying factor of 1.00 for private treatments